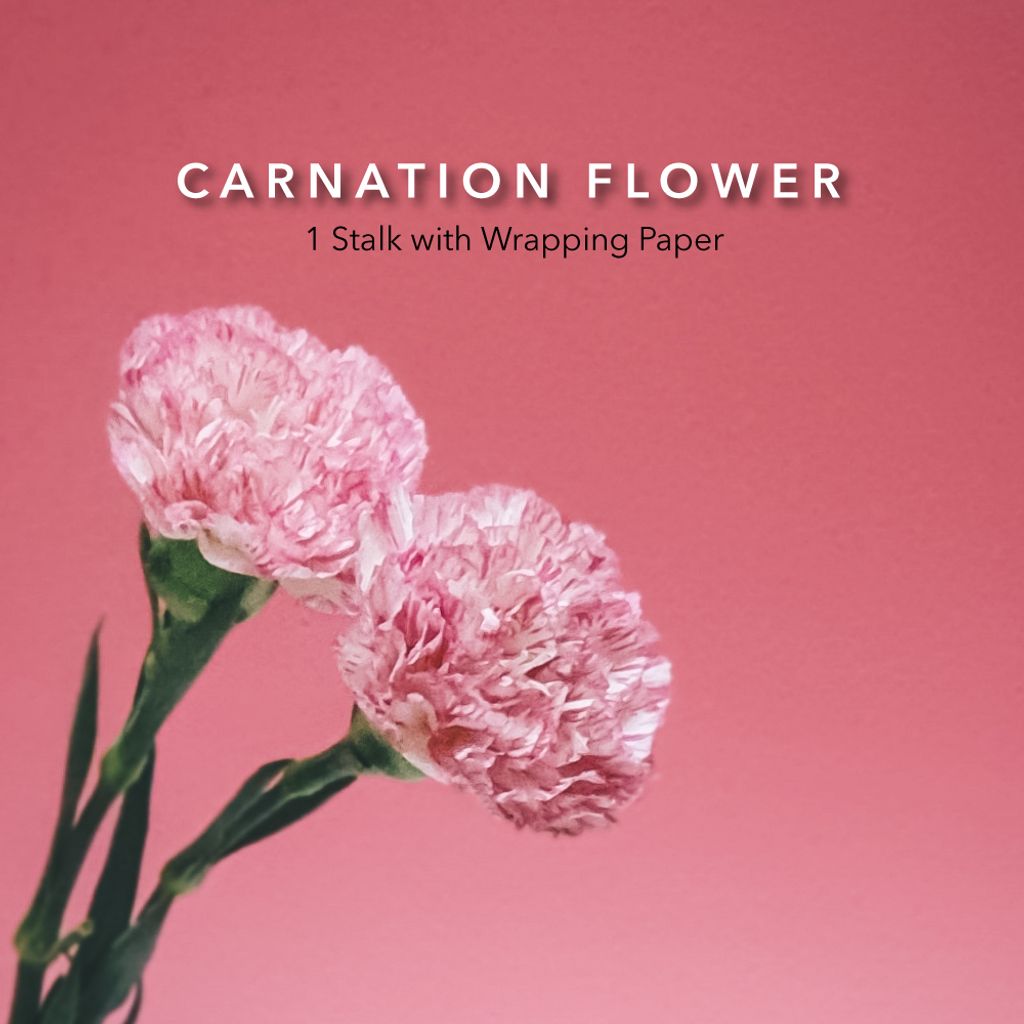 Carnation Flower x 1 Stalk
CARNATION FLOWER
- 1 Stalk with Wrapping Paper
- Random Colour
- While Stock Last

Fresh Flower Care Tips
- Arrange your flowers in a clean vase filled with water.
- Change the water every 2 to 3 days and remove fallen leaves or flowers in the water to prevent pollution.
- Keep your flowers in cool surroundings and away from heat emitting appliances, such as TVs and computers, direct sunlight, and away from any fruits or vegetables.


---